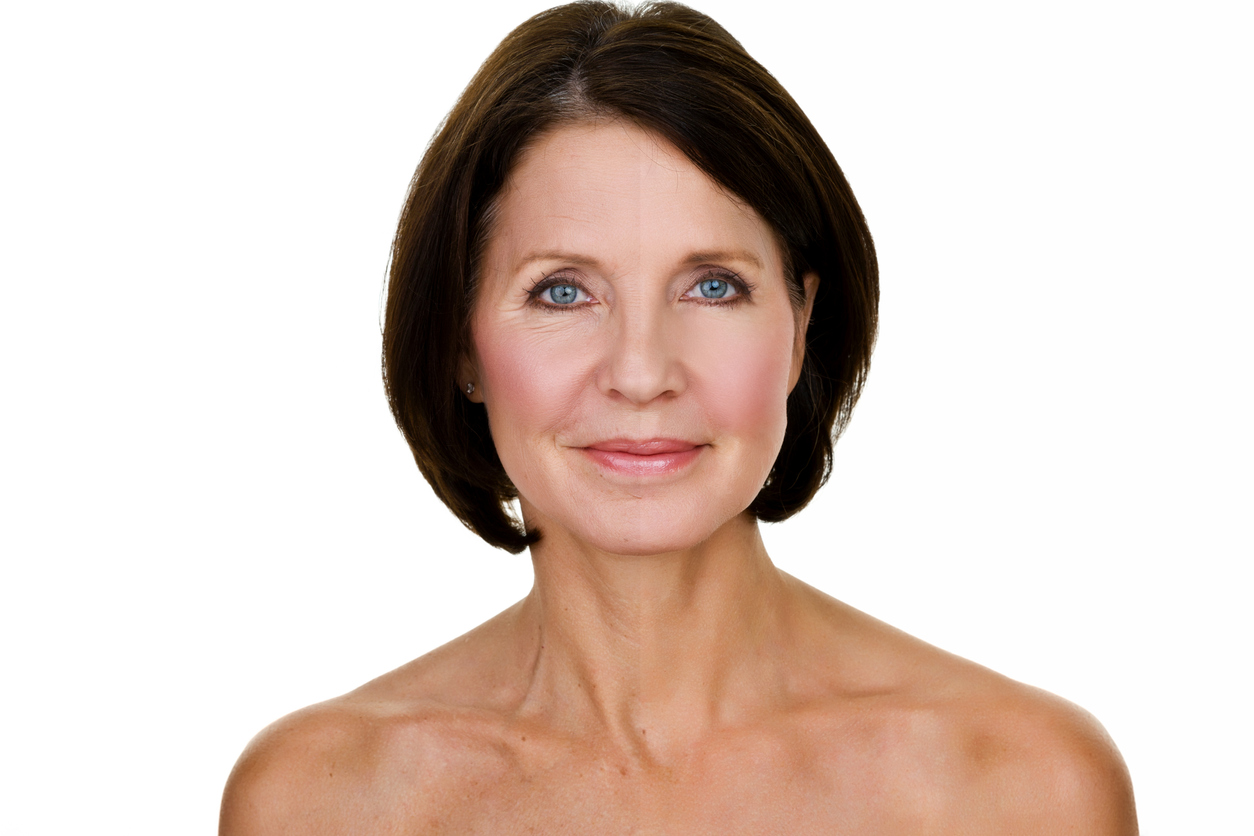 Tips for Recovering from Facelift Surgery
Recovering from a facelift should be worry-free and painless. To ensure that it is, we've put together a list of preparatory tasks to perform before and after your facelift surgery with Dr. Kristina Tansavatdi.
Choose a Facelift Recovery Area
Choose the place in your home that you intend to use as your recovery area. Ideally, this will be a recliner, couch or separate guest bedroom. Remember that you will need to keep your head elevated and often several pillows will be needed. Choose pillow covers that you wouldn't mind getting dirty as they can get soiled with any drainage from the wounds.
Make a List of the Items You will Need Nearby During Your Recovery
This allows you to review it later and make sure you have not forgotten anything. This is very important because after your facelift surgery, you will not be able to go out and purchase the items you forgot. Dr. Tansavatdi usually prepares a list of essential items for you to purchase at your local drugstore or supermarket and this will be given to you at your pre-operative appointment. Some of the items on this list include: bacitracin ointment to treat the facelift incisions, ice packs, washcloths, q-tips for cleaning the incisions with hydrogen peroxide, and Hibiclens antibacterial cleanser to wash the face before surgery. A prescription for a pain medication and an antibiotic will also be given during your pre-operative appointment. You should have these prescriptions filled before the day of surgery so that you have the medications handy when you need it after surgery. Dr. Tansavatdi also provides vitamins, Bromelain and Arnica, for you to take prior to and after your surgery which help speed up the recovery process. Make sure you are aware of the directions of the medications and vitamins prior to your plastic surgery procedure.
Other miscellaneous Items to Add to Your List
Thermometer so you can check your temperature.
Extra wound dressings – gauze and bandages.
Reading materials, a cell phone charger (already plugged in) and remote controls with fresh batteries need to be within reach.
Have plenty of pillows, a lightweight blanket, facial tissues, several towels and washcloths nearby.
You need to have several shirts that open in the front with zippers or buttons as it will be hard to pull shirts over your head during the recovery process.
Write Down Important Phone Numbers
Make sure you have your home phone nearby. Have a list of important phone numbers (including Dr. Tansavatdi's) handy.
Make Reusable Cool Gel Packs to Reduce Inflammation
You can make your own gel packs using freezer bags, water and alcohol:
Fill the quart-size freezer bag with two cups of water and one cup of alcohol. If you want, you can add blue food coloring to make it resemble those available in stores.
Seal the bag and then mix it using your hands and gently shaking it.
Place it in the freezer.
If you don't like gel packs a softer alternative is to take a wet washcloth and place it in the freezer. Remove it when you are ready to use it and let it sit out for five to ten minutes. You should be able to mold the washcloth over your entire face and neck.
Following Your Facelift Surgery
Once Dr. Tansavatdi completes your facelift surgery, her staff monitors you until you fully recover from the anesthesia. Once you recover, you will be released to your driver. The majority of facelift patients experience some discomfort following their facelift surgery which is usually limited to the first few days. For this reason, Dr. Tansavatdi will most likely give you a prescription for pain medication. This prescription will be given to you at your pre-operative appointment and should be filled before the day of surgery so that you have the medication handy at home when you need it after surgery. Make sure you read the information sheet provided with each medication. You need to be aware of possible allergic reactions and side effects.
Take your prescribed dose of antibiotics and vitamins as soon as possible. If you have any of the symptoms indicating an allergic reaction such as hives, wheals, rash or difficulty breathing, call Dr. Tansavatdi right away. She can prescribe you a different antibiotic or pain reliever.

Rest and Recovery
You should keep your head elevated for at least the first three days after your facelift. This helps minimize the amount of swelling you experience.
Plan to rest for the initial two days following your facelift surgery. You will need to take it easy until at least the end of the first week.
For the first two weeks, you need to avoid all strenuous activities. Walking or simple stretching is fine; however, you need to avoid activities that require you to exert yourself or lift. This includes cleaning your house and tending to your lawn/garden. You will also be restricted from turning your head from side to side. During the recovery process you will need to learn to turn with your body. A tight sensation will be felt when you do turn your head which will be a warning signal to limit your motion. This tight sensation is due to the tightening sutures that have been placed to lift your muscles and tissues from the facelift procedure and turning your head too early in the recovery may loosen the sutures and disrupt your final outcome.
How long do I need to take off work?
Two weeks is the average length of time a facelift patient is off work. However, most patients are able to return sooner than two weeks especially when manual lymphatic drainage is employed soon after surgery and combined with the prescribed vitamins.
It is common to suffer from mild depression after facelift surgery as the effects of stress on the body, the change in appearance, and the decreased social interaction can take a toll. Fortunately, manual lymphatic drainage is a useful therapy performed by our certified lymphatic drainage massage therapist that can minimize or avoid the mild depression after surgery.
What is manual lymphatic drainage (MLD)?
Manual lymphatic drainage (MLD) is a gentle rhythmic massage that stimulates movement of fluid in tissue. Fluids can accumulate in tissues after surgery especially due to the decreased physical activity in the postoperative period. MLD accelerates the reabsorption of stagnant tissue fluid into lymphatic vessels after surgery by up to 10 times more than the normal lymphatic system. MLD also speeds up the healing process and reduces the normal recovery period by up to half the time. In addition, MLD simultaneously relaxes the patient due to an associated effect on the sympathetic nervous system.
How many office visits should I expect?
Dr. Tansavatdi usually sees her patients several times within the first two weeks of their facelift surgery.
At your first post facelift surgery office visit the next morning, Dr. Tansavatdi removes your dressing and applies a chin strap. Tissue sealants are used at the time of surgery so there are no drains to remove resulting in less discomfort. Tissue sealants also promote healing so you may see limited bruising and swelling.
Within five to seven days following your facelift procedure, the majority of your stitches will be removed. If you have clips or stitches along your hairline, these may also be removed at this time.
A series of lymphatic drainage massage sessions may be started after surgery. These sessions are usually done 2-3 times the first week with decreasing frequency over the following 4 weeks. The first session is often scheduled in the office but future sessions can be performed in your home.
Dr. Tansavatdi is a facial plastic and reconstructive surgeon who focuses on providing her patients with personalized, exceptional cosmetic results for the neck and face with a mind on minimizing the recovery period. If you are interested in learning more about the facelift procedure Dr. Tansavatdi offers at her Westlake Village office, contact us today.
Contact Dr. Kristina Tansavatdi