Rhinoplasty in Calabasas
A pleasing nasal shape provides a bridge between the smile and the eyes, creating harmony and balance among the features. When the nose is overly prominent or misshapen, it can distract the eye from encountering a client's overall beauty and attractiveness.
Nose surgery, or rhinoplasty, can be performed to help refine the nasal bridge, tip and nostrils, helping you to feel more confident and secure in how you look. Thanks to Dr. Tansavatdi's immense skill and artistry, your rhinoplasty results will be elegant, natural and seamless.
What is rhinoplasty?
If you are unhappy with the size or shape of your nose, rhinoplasty can present an excellent solution. The surgery can help to correct a pronounced hump at the nasal bridge, lift and sculpt a bulbous tip, or minimize nostrils that are too wide. In clients who feel their nose is too small, cartilage grafting can be performed to help create a more structured profile. It all just depends on your goals.
In addition to correcting aesthetic imperfections, rhinoplasty can help you to breathe better, clearing the nasal passageways. Dr. Tansavatdi performs rhinoplasty in such a way that it preserves your uniqueness and honors your cultural and ethnic heritage.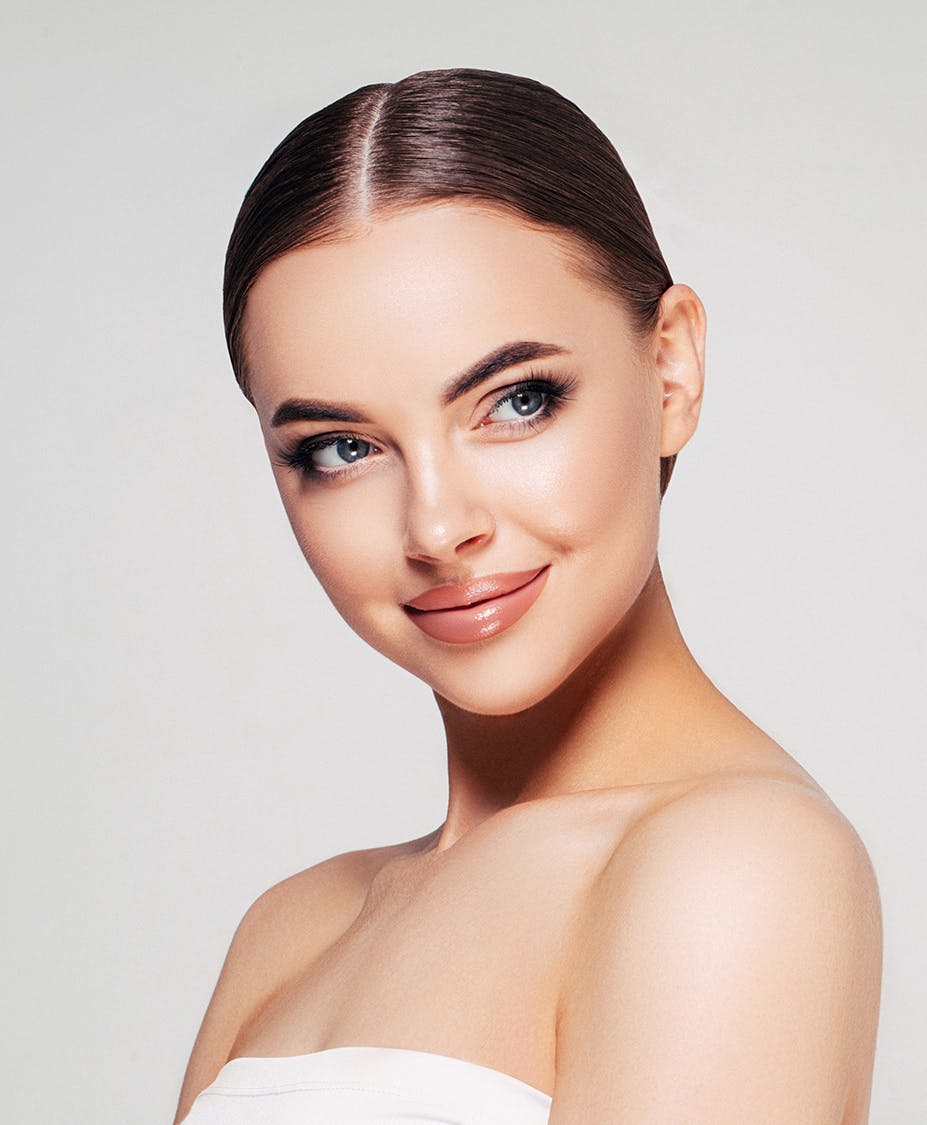 What is the difference between open and closed rhinoplasty?
During closed rhinoplasty, the incisions are made within the nostrils where they are unseen. This is ideal for clients concerned about scarring, but it might not be the appropriate technique for everyone. If more in-depth changes are needed in the bridge, tip and nostrils, open rhinoplasty may be called for.
In this case, a small incision is made at the base of the nostrils across the columella, where it is inconspicuous. The surgeon is able to lift up the skin and make adjustments within the nasal structures without restriction.
What are the benefits of a nose job?
Corrects an overly prominent nose
Improves the appearance of the bridge, tip and nostrils
Improves nasal symmetry
Improves breathing
Helps create a more youthful, attractive aesthetic
Balances and harmonizes the features

Boosts self-image and self-confidence

Long-lasting results

Natural-looking, customized outcome
Who makes an ideal candidate for rhinoplasty in Calabasas?
Some clients will choose to first explore non-surgical rhinoplasty using fillers. If they then desire more permanent changes to the nasal shape, they can then pursue rhinoplasty. Good candidates for a nose job are realistic in their expectations. Rhinoplasty can definitely help improve your appearance, but it cannot make you look like a celebrity or a different person altogether. The procedure can help you to feel more confident, but it cannot solve all your problems in life.
Lastly, patients pursuing surgery should be non-smokers of sound mind and body who are free from any significant health issues such as bleeding disorders or hypertension that might interfere with their rhinoplasty.
Why choose Dr. Tansavatdi?
Dr. Tansavatdi is a double board-certified facial plastic surgeon who has extensive experience in the art of rhinoplasty. She delivers stunning, natural results that evolve out of the core trust established between surgeon and patient during the consultation process. Dr. Tansavatdi received her medical degree from Wake Forest University School of Medicine.
She then continued her training with a fellowship under the tutelage of Dr. Devinder Mangat, a former president of the American Academy of Facial Plastic and Reconstructive Surgery. She is currently a fellow of the American Academy of Otolaryngology (Head and Neck Surgery) and the American Academy of Facial Plastic and Reconstructive Surgery (AAFPRS).